Welcome to DIET Jhargram 1st Campus
DIET Jhargram (earstwhile DIET Paschim Medinipur) is located in the heart of the town Jhargram in the district of Jhargram,which is nearly 2.5 Kms.(approx.) away from Jhargram Railway Station and nearly 500 mtrs. (approx.) from Jhargram Central Bus Terminus. It is situated by the side of Raj College Road.
Jhargram Govt. PTTI is upgraded to DIET, Paschim Medinipur in the year 2004. DIET, Paschim Medinipur got NCTE recognition to conduct the 2 years D.El.Ed. Course vide Memo No.ERC/7-131.2(II).11/2012/11022 dt.  02/04/12.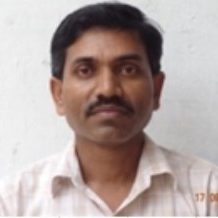 "A teacher can never truly teach unless he is still learning himself. A lamp
can never light another lamp unless it continues to burn its own flame. The teacher who has come to the end of his subject, who has no living traffic which his knowledge but merely repeats his lesson to his students, can only load their minds, he cannot quicken them."
Rabindranath Tagore
Education should awaken the true potential of trainee students who try to blossom creativity for sustainable development of our society. It is an instrument that plays a crucial role to remove the darkness due to ignorance. It also helps to build a complete man who can face different challenges well and helps to lead the society in a proper way. A teacher has a manifold
role in the students learning. He can create a meaningful learning experience for nurturing healthy curiosity in learners. He inspires learners, providing mentorship, researching learning strategies. A teacher is a vital component in the whole teaching learning process.
District Institute of Education & Training, Jhargram (Erstwhile DIET, Paschim
Medinipur) is one of the premier institutions in teacher education in the district of Jhargram as well as in the state of West Bengal, running two years D.El.Ed. Course recognized by NCTE and affiliated to West Bengal Board of Primary Education. Institution wants to ensure quality education particularly in the Primary & Upper Primary level by providing quality pre-service teachers' training and simultaneously for updating the knowledge in the field of education by providing quality in-service teachers' training also. This institution provides both theory and practical training adequately in the light of teachers' training programme as prescribed by NCTE and as per guidelines of West Bengal Board of Primary Education.
This institution has highly dedicated faculty members who inspire his/her students and act as a friend, philosopher and guide. They incorporate new teaching-learning strategy to correlate the knowledge with prevailing environment in a variety of attractive ways for effective learning with the use of modern technological aids to harness its benefits to society.
I am sure our students will always strive to uphold the dignity of our institution and keep its flag ever flying high. India is known for its rich values, culture and heritage. I welcome to all our young talented trainee students to enter in the learning community to emerge as proud and
worthy citizens.
I wish our students all success in their endeavors throughout the academic session.
-Pradip Kumar Manna